Founded in 2002 by Dr. Amir Moghadam, MaxKnowledge is the leading provider of online employee training solutions for career-oriented, higher education institutions. From faculty development to management and staff training, MaxKnowledge has become the continuing education hub for college and university personnel. Completion of MaxKnowledge certified courses provides credit toward the Certified Higher Education Professional (CHEP) certification awarded by Career Education Colleges and Universities (CECU).
The continuing education credits earned by achieving the CHEP certification can be applied toward a Master of Science in Education degree at Keiser University, a regionally accredited, non-profit university serving approximately 20,000 students.
A global online training provider, MaxKnowledge has formed dozens of partnerships with educational associations, foundations, and accrediting agencies, including the Distance Education Accrediting Commission (DEAC) and the Accrediting Commission of Career Schools and Colleges (ACCSC).
Over 2,000 higher education institutions use MaxKnowledge to meet the professional development needs of their academic and administrative staff. MaxKnowledge is also the proud creator and sponsor of Career Ed Lounge, an online learning community of over 90,000 career education professionals.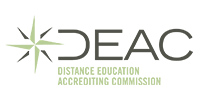 DEAC has partnered with MaxKnowledge to help our member institutions improve their staff and institutional performance. This partnership represents one more value-adding membership service provided by the DEAC to its stakeholders. We are also delighted that MaxKnowledge shares our goal in enhancing educational quality and student outcomes through the power of teaching at a distance. This partnership represents one more reason why DEAC is the leading accrediting association for the distance learning community.
Michael P. Lambert
Former Executive Director
Distance Education Accrediting Commission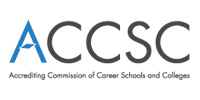 ACCSC believes that quality on-going professional development and effective compliance training are essential to institutional and student success. Powered by MaxKnowledge, the ACCSC Online Training Center represents our continuous commitment to remain a leading voice in the accreditation community and to remain at the forefront of advancing quality career education.
Dr. Michale McComis
Executive Director
Accrediting Commission of Career Schools and Colleges